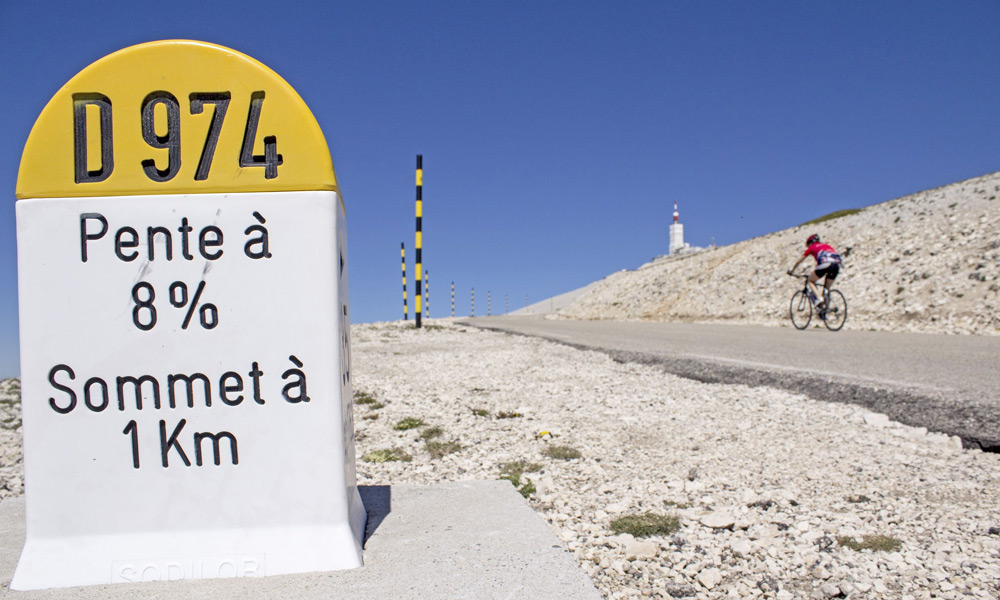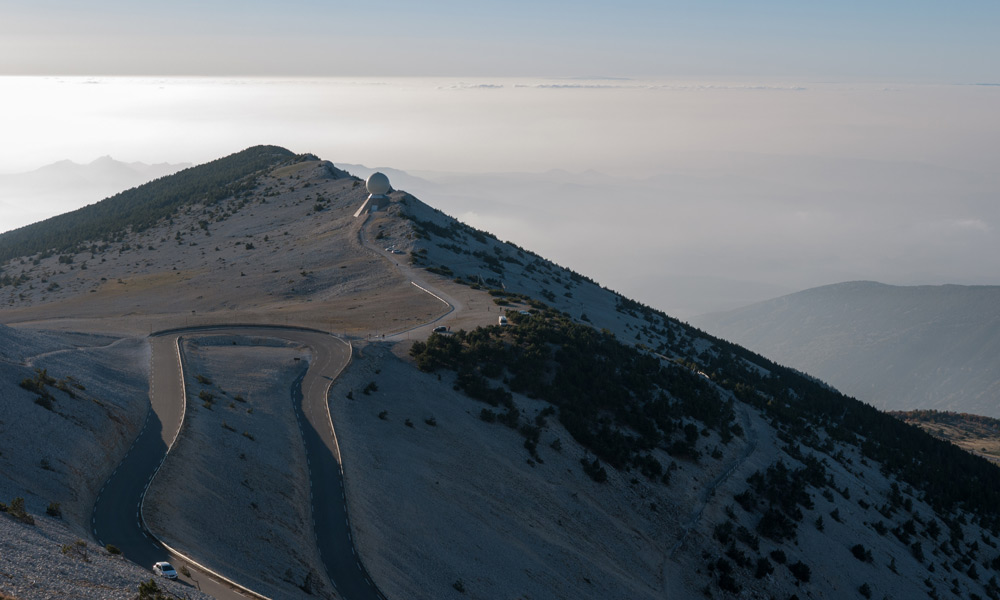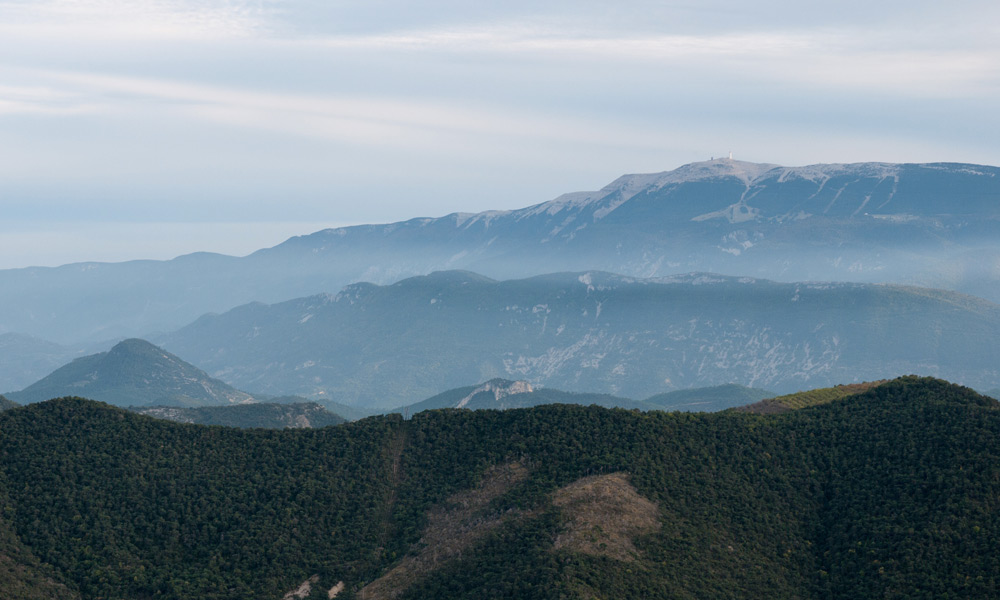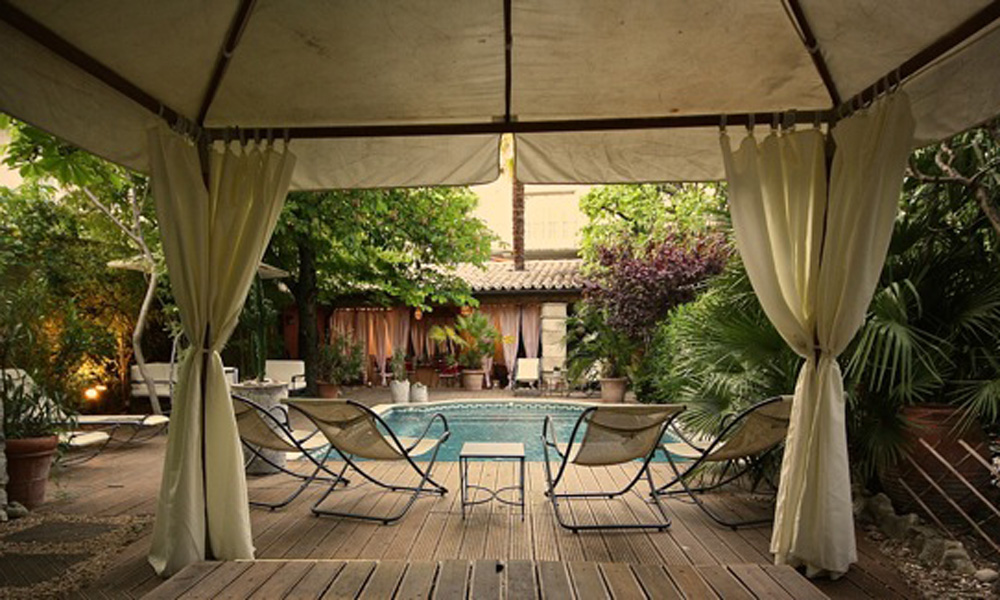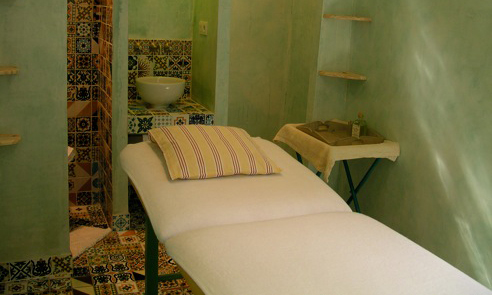 SPORTIVE AND DIETETIC STAY
Short stay 4d/3n
Guided-tour

Preparation for the ascent of Mont Ventoux
ET002
Outdoor sports, wellness
•
From 599 €
Rate :
•
Difficulty :

•
PDF
•
Share





Voir la carte
What is it?
For the amateur or experienced cyclist, climbing the Mont Ventoux represents the Holy Grail of the cyclist! The Giant of Provence, the mythical step of the Tour de France since its inception does not easily let itself be dominated. On this stay of 4 days / 3 nights, we offer you mental and physical preparation, adapted to your level to fully prepare you to get to the top. You will be accompanied during the entire stay by a physical trainer and coach.

On your return from the preparatory outings and after the ascent of the Ventoux: swimming pool, Jacuzzi, steam room and Swedish massages await you to unwind the efforts of the day.

Lodging is in a charming hotel right in the heart of Nyons, a typical small Provencal town at the edge of an alpine river. The rooms are comfortable and tastefully decorated. And the food is 100% suitable for this sportive stay: local cuisine, menus saveur ... obviously a totally healthy and nutritious diet!

For whom?
This stay is dedicated to individuals wishing to join others in a pre-formed group, or can be arranged for existing groups (friends / colleagues, associations, clubs, etc. Minimum 6 people).
When?
The physical preparation and the ascent of the Mont Ventoux are feasible when it is not covered with snow, from April 15 to October 15.
Highlights
• A "radial trip" with a series of preparatory circuits through the Drôme Provençale and the Baronnies in order to ascent the Mont Ventoux
• Accompaniment by a professional and appropriate advices to climb the mountain by cycling while being secured by an adequate logistics
• The Spa facilities and Swedish massages to combine sport and relaxation
• A charming accommodation and gourmet meals "Made in Provence"
Day 1 - Immersion in the land of fragrances
Meet and greet from 2 p.m at your charming hotel in the center of Nyons, a typical village of Drôme Provençale praised for the quality of its air and its PDO olive. Luggage deposit.
Free exploration in the afternoon and first contacts with the environment. Recommendation of cultural walks on a background of flavors & fragrances. Free time on the hotel facilities.
Diner "Menu Saveurs" at the hotel's restaurant and chat with the coach.
Overnight in your accommodation in Nyons.
Day 2 - Physical Conditioning
Sporty breakfast on terrace or in the hotel's restaurant.
9:00 a.m Departure for a morning road bike ride accompanied and guided in the Baronnies Provençales. The circuit is selected based on the group level for a better adaptability.
Lunch on your own.
Second accompanied road bike tour and physical preparation.
Back to the hotel around 4:00 p.m. . Free time and relaxation around the Spa facilities of the hotel (swimming pool, jacuzzi), with optional Hammam.
Diner "Menu Saveurs" gastronomic and sporty at the Hotel's restaurant.
Overnight in your accommodation in Nyons.
Day 3 - Ascension of the Giant of Provence
Sporty breakfast on terrace or in the hotel's restaurant.
9:00 a.m : Departure for the ascent of Mont Ventoux by road bike with your coach.
Lunch: "Picnic Saveurs" at the top of Mont Ventoux.
Downhill of the Giant and back to the hotel around 5 p.m . Wellness and relaxation Swedish massage at the accommodation or to the nearby Spa.
Diner "Menu Saveurs" in the restaurant of the accommodation.
Overnight in your accommodation in Nyons.
Day 4
Breakfast on the terrace or in the hotel's restaurant.
Possibility of visits and souvenir shopping in Nyons.
End of the stay.

Additional information: The program is not fixed and circumstances beyond our control may alter the course. On site, our guides may need to change the route depending on the weather or if the safety of the group requires.
Starting from April
Guided-tour with fixed departure dates, or tailor-made tour (please book 20 days in advance):
Type de séjour
Dates
État
Prix
Séjour accompagné
Du 24/04 au 27/04
Disponible
599 €
Séjour accompagné
Du 5/05 au 8/05
Disponible
599 €
Séjour accompagné
Du 14/05 au 17/05
Disponible
599 €
Séjour accompagné
Du 13/08 au 16/08
Disponible
599 €
Séjour accompagné
Du 28/08 au 31/08
Disponible
599 €
Séjour en liberté
Séjour sur mesure
Plus de dates ? Créez votre séjour sur mesure
Package starting from €579 per person all taxes included, based on a double or twin room occupancy.
Prices include
• Accommodation in a 3* charming hotel in Nyons in twin or double room with full board service (bed, breakfast, lunch or picnic, dinner – wine and cofee non included), except the lunch on Day 2
• The access to the Spa equipments of the Hotel (pool and jacuzzi)
• A 30mn Swedish massage after the Mont Ventoux ascent
• Physical preparation and guiding by your English speaking coach (prices based on a service between 9.00 a.m and 6.00 p.m – extra is applied beyond these hours)
• Logistics adapted to the group (minivan for assistance and cyclo trailer)
• The activities mentioned in the program
Prices do not include
• Journey to/from the place of rendez-vous
• Lunch on Day 2
• Bike rental – possibility to rent on site if you don't want to bring your own cycle equipment
• All services not mentioned in the program
• Drinks, souvenirs and other personal expenses
Welcoming / Dispersion
Welcoming and dispersion in Nyons. Possibility of transfer to TGV stations on request.
– By train :
From Paris-Gare de Lyon, Lyon-Part Dieu station and Marseille-Saint Charles train station: TGV or TER to the Montélimar train station then bus. Arrival at Nyons Bus Station at 12:21 p.m or 4:04 p.m.
– By car :
From Paris to Nyons: 660km – 6h
Lyon to Nyons: 200km – 2h15
Marseille to Nyons: 160km – 1h50
Activities level
Difficult, 5 to 7 hours of road bike daily including the 1535m ascending elevation of the Ventoux.
Number of participants
From 6 to 15 participants.
Supervision
State certified guide.
Organisation
This trip is organized in partnership with locally based guides.
Nb: this proposal of stay depends on the availability of accommodation and activities and can be changed depending on the availability of local providers.