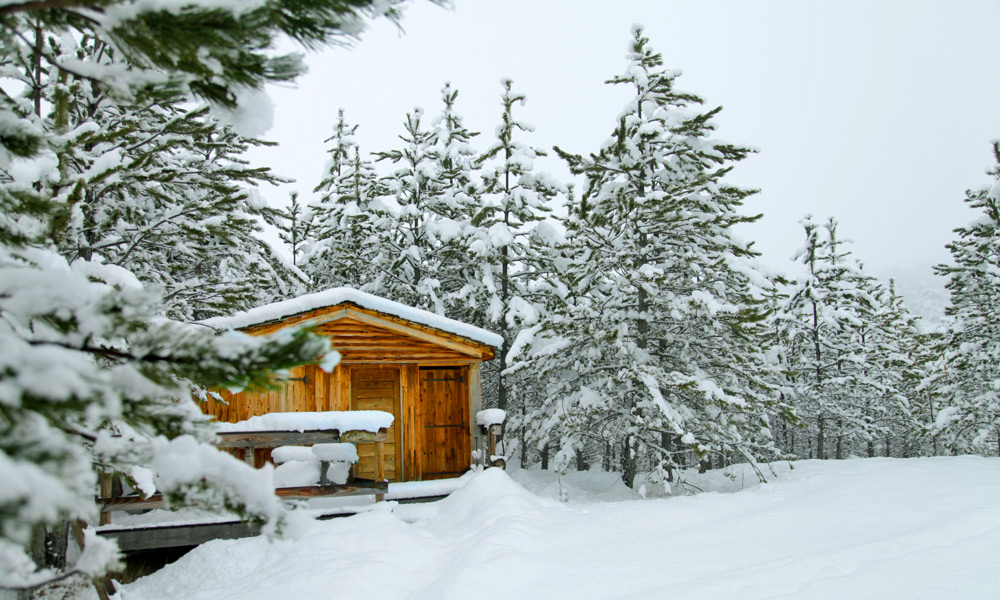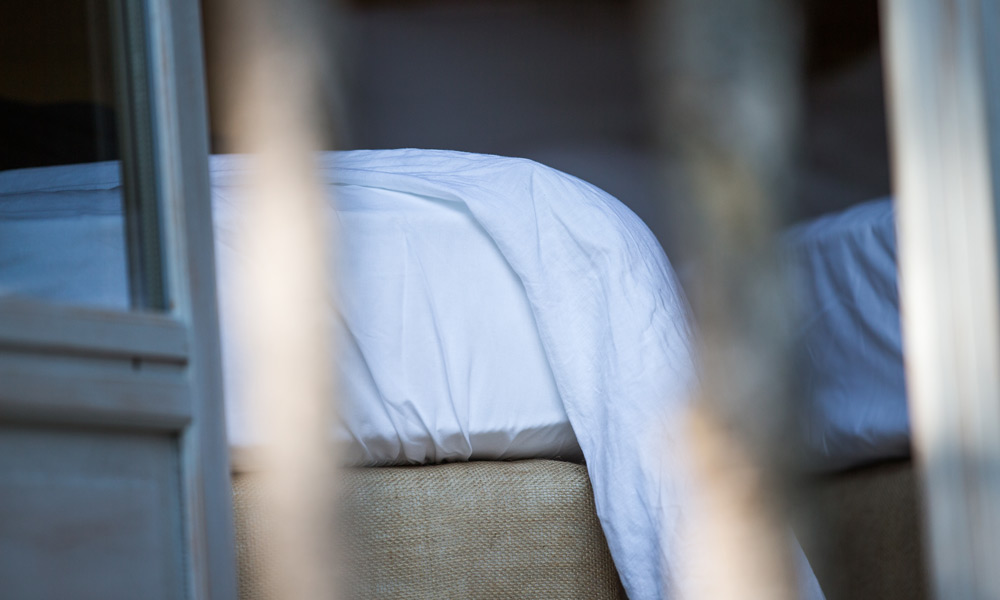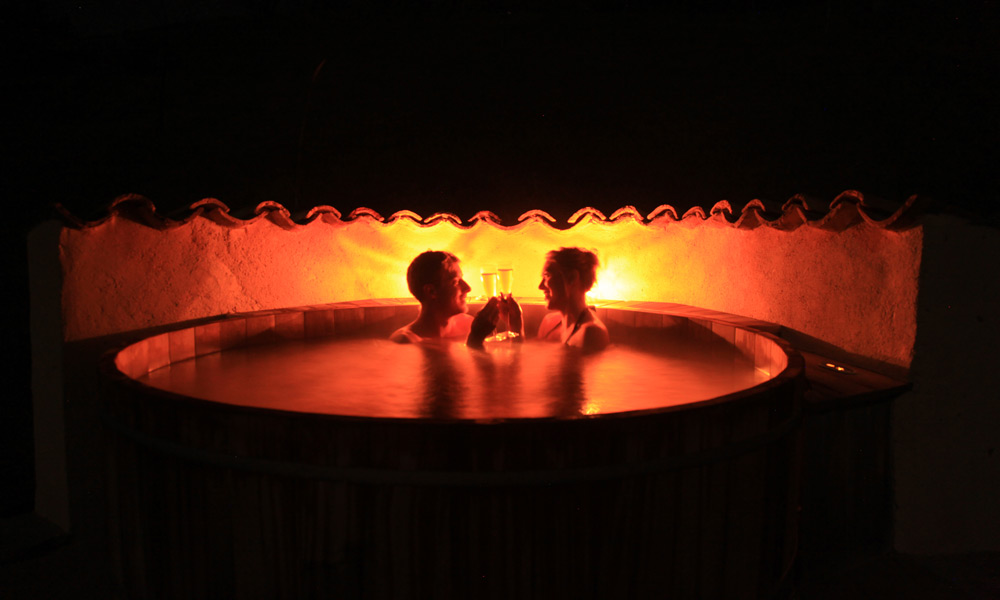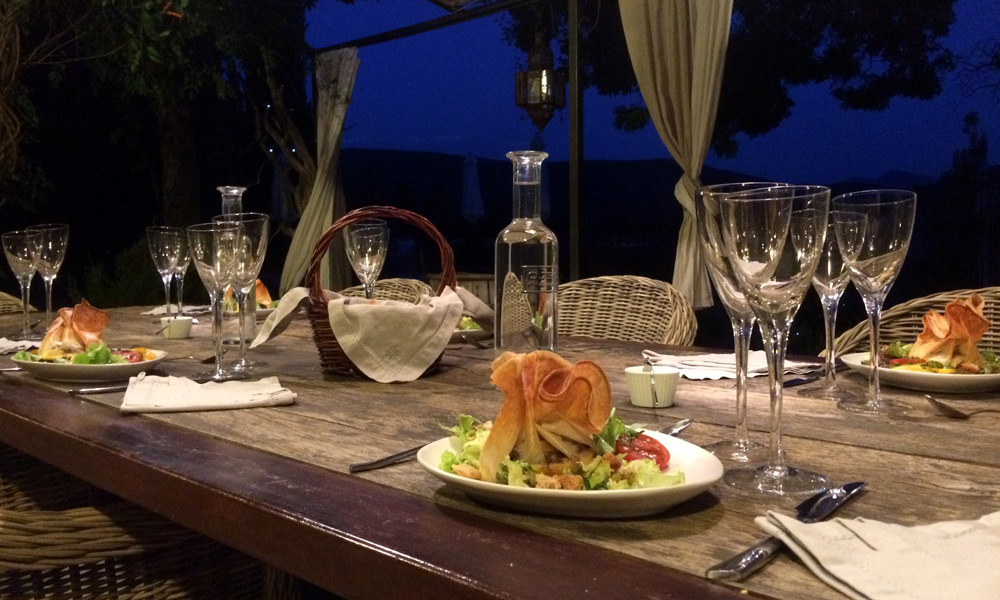 COCOONING IN PROVENÇAL ALPS
Short stay 3d/2n
Self-guided tour

Comfort, wellness and relaxation in the heart of the natural park
ET008
Wellness, Flavors and scents, outdoor sports
•
From 229€
Rate :
•
Difficulty :

•
Share




Voir la carte
What is it ?
Between Provence and Alps, in the heart of the natural park, is a typical Provencal village where the sweetness of life is religion. The "guest cottages" have been configured for a complete immersion in the surrounding nature, sometimes in the middle of a lovely snowy landscape. We offer a "cocooning" stay, dedicated to relaxation and wellbeing. Picture yourself from now, enjoying a Scandinavian bath open on the Provençal relief... with water at 37°C and hydro massage jets.
Your taste buds will not be disappointed, as the host table reserves you Provençal products from the market stands or directly from producers.
At night, as a promise made by the serenity of the place, you will sleep in your comfortable room, under one of the starry skies of Europe ...
For whom ?
Couples and families - but also for anyone wishing to find a quiet and comfortable stay in the natural park of the Baronnies Provençales.
When ?
In autumn and winter (from October to early April)
Day 1
Reception by your hosts from 4pm - Luggage deposit and rooms check-in
Relaxation moment in the Scandinavian bath
Cocktail reception and nature & terroir dinner (at the table d'hôtes for a convivial moment or more intimate with a gourmet basket in your guest cottage)
Rest and relaxation - Possibility of a free astronomical observation from the adapted platform
Night at your accommodation

Day 2
Gourmet breakfast - Table d'hôte or in your guest cottage
Proposed daytime activities around the accommodation
Fresh and local flavors Picnic prepared by your hosts
Relaxation moment in the Scandinavian bath
Nature & terroir dinner at the table d'hôtes for a convivial moment, or more intimate with a gourmet basket in your guest cottage
Night at your accommodation

Day 3
Gourmet breakfast - Table d'hôte or in your guest cottage
End of the stay (check-out around 11am)

Starting from December
Tailor-made self-guided stay:
All inclusive stay from €229 /person based on accommodation in a double room, including full board service (in selected room category, excluding drinks) and Spa activities (Scandinavian bath)
Options:
Cepheus room – range 1: €229 /person
Perseus, Cassiopeia and Andromeda room – range 2, : + 45€ /person
Pegasus room – range 3: + €65 /person
Moutain bike with guidebook: €22 / pax (to hire on-site)
Electric assist mountain bike with guidebook: €30 /pax (to hire on-site)
Prices include
Full board accommodation (breakfast, dinners and picnics – table d'hôtes or gourmet basket in the Room) and Spa activities
Prices do not include
Rental of equipment for outdoor activities (optional)
Internal transfers
Drinks, insurance, personal expenses
Useful information
Transportation:
– By train:
TGV train stations in Avignon or Valence and rental car up to the accomodation
TER (regional trains) from Grenoble-Veynes-Serres and taxi to the accommodation
– By car :
From Marseille (2h15 / 185km by A51 or 2h40 / 205km by A7)
From Montpellier (2h44 / 195km) via the A9 then the D94
From Lyon (3h / 220km) passing by Grenoble and Valence
Group: from 2 to 10 people in high season – de 2 to 6 people in low season
Further information:
The program is not fixed and situations beyond our control may alter the progress